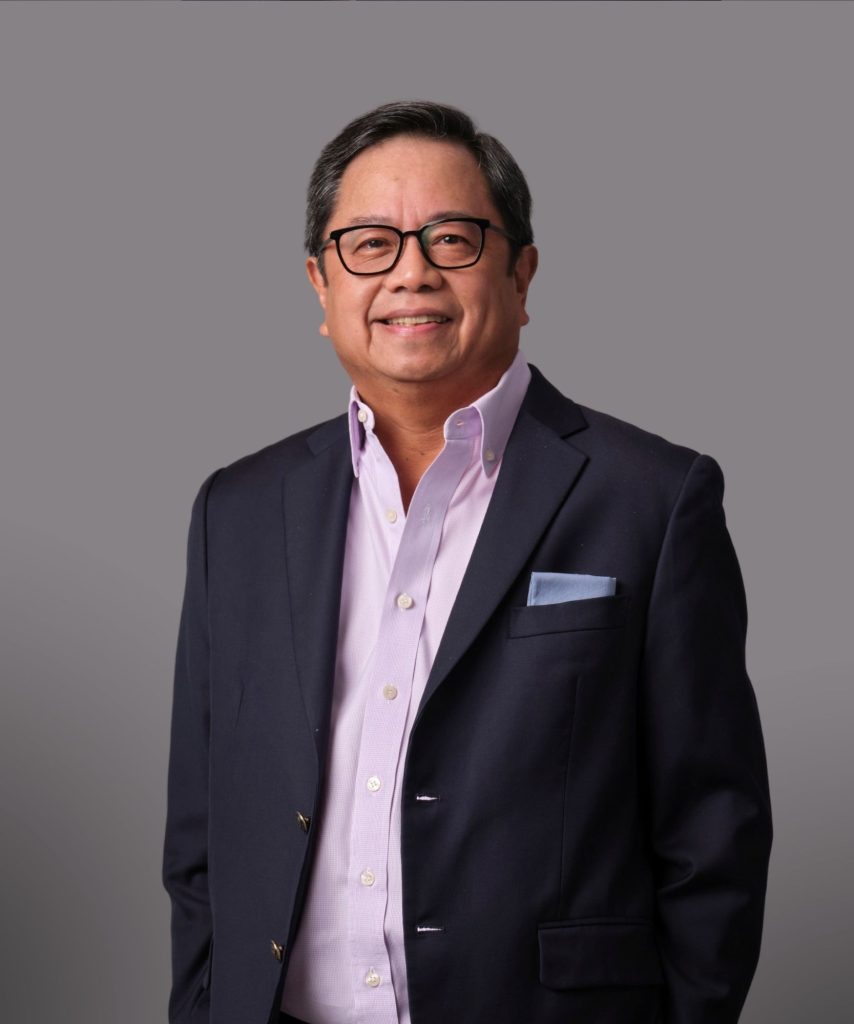 Mr. Consing, Filipino has been a Director of Ayala Corporation since December 3, 2020. He was the President and CEO of Bank of the Philippine Islands (BPI), one of the Ayala Group's publicly listed companies (PLCs), from 2013 to 2021. He is a Director of BPI, Globe Telecom, Inc., and ACEN (formerly AC Energy). He is currently a member of BPI's Board Executive Committee and a board director of its investment bank, microfinance bank and asset management company.
Mr. Consing is also a Director of the Singapore-listed Yoma Strategic Holdings Ltd., and the Myanmar-listed First Myanmar Investment Public Company Limited. He served as the Chairman and President of the Bankers Association of the Philippines and was the President of Bancnet, Inc. He was a Partner at the Rohatyn Group from 2004 to 2013, headed its Hong Kong office and its private investing business in Asia, and was a board director of its real estate and energy and infrastructure private equity investing subsidiaries. He worked for J. P. Morgan & Co. in Hong Kong and Singapore from 1985 to 2004, headed the firm's investment banking business in Asia Pacific from 1997 to 2004, and served as President of J. P. Morgan Securities (Asia Pacific) Ltd. As a senior Managing Director., Mr. Consing was a member of the firm's Global Investment Banking Management Committee, its Asia Pacific Management Committee, and its Global Managing Director Selection Committee. He has served as an independent board director of four PLCs in Asia: Jollibee Foods Corporation (2010 to 2021), CIMB Group Holdings (2006 to 2013), First Gen Corporation (2005 to 2013), and National Reinsurance Corporation (2014 to 2019), where he also served as Chairman (2018 to 2019). He currently serves on the board of FILGIFTS.com. He has also served on the boards of SQREEM Technologies, Endeavor Philippines, and the Hongkong-based Asian Youth Orchestra. He is a board director of the US-Philippines Society and the Philippine-American Educational Foundation, and a board trustee of the Manila Golf Club Foundation. He is a member of the National Mission Council of De La Salle Philippines and a board trustee of College of St. Benilde and La Salle Greenhills. Mr. Consing has been a member of the Trilateral Commission since 2014.
Mr. Consing obtained an M.A. in Applied Economics from the University of Michigan in 1980. He received an A.B. Economics degree (Accelerated Program), magna cum laude, from De La Salle University in 1979.