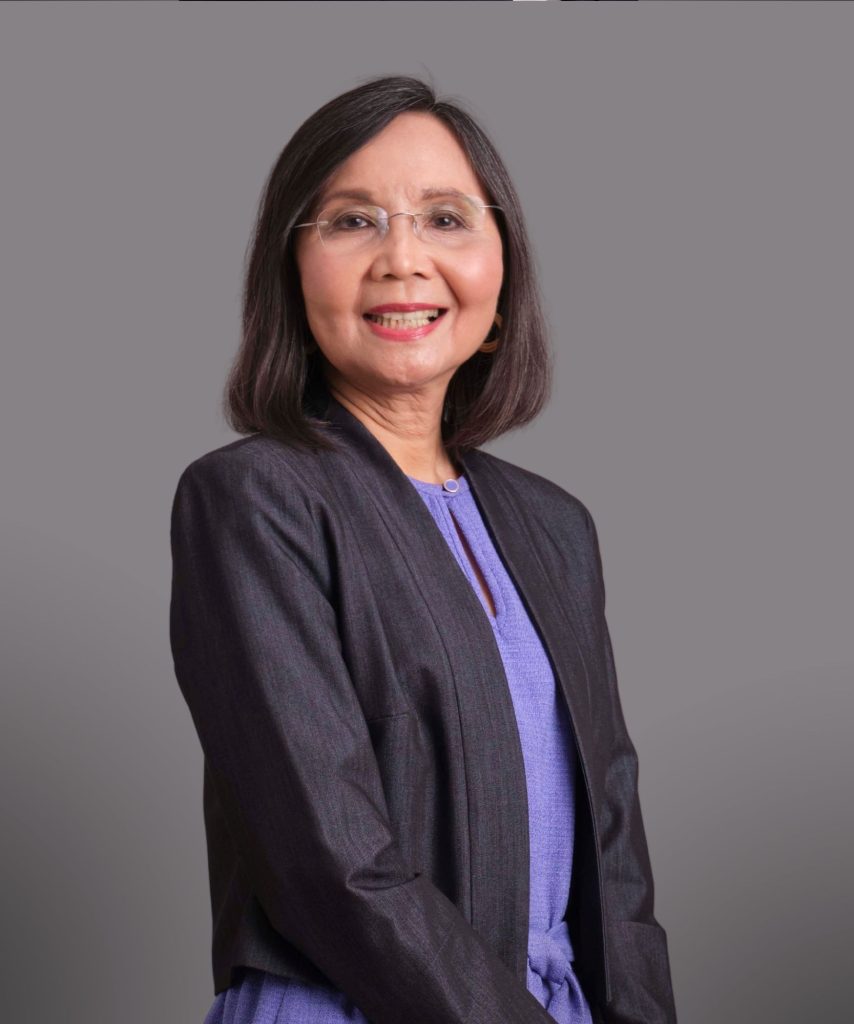 Ms. Nuesa is an independent director of ACEN Corporation (formerly AC Energy Corp.). She was a former Managing Director of Ayala Corporation until her retirement in 2011. Currently, she is a member of the respective Board of Directors of Manila Water Company, Inc. (MWCI), Integrated Micro-electronics, Inc. (IMI), Far Eastern University, Inc., FERN Realty Corp, and the ALFM Mutual Funds Group. She is also a member of the Boards of Trustees of the Institute of Corporate Directors, the Judicial Reform Initiative, and the Financial Executives Institute of the Philippines.
As a former Managing Director of Ayala Corporation, Ms. Nuesa served in various senior management positions, namely: Chief Finance Officer and Chief Administrative Officer of IMI (January 2009 to July 2010); Chief Finance Officer of MWCI (January 2000 to December 2008); Group Controller and later Vice President for Commercial Centers of Ayala Land, Inc. (ALI) (January 1989 to March 1999); and as member of the boards of the various subsidiaries of ALI, MWC, and IMI.
Ms. Nuesa graduated from the Far Eastern University with a Bachelor of Science Degree in Commerce (summa cum laude). She is a Certified Public Accountant. She completed the Financial Management Program of the Stanford University in 1991 and the Advanced Management Program of the Harvard Business School in June 1999. She then obtained her Master's Degree in Business Administration from the Ateneo-Regis Graduate School of Business in 2011.