Three years since it started its reforestation initiatives in the mountains of Pagudpud, North Luzon Renewables (NLR) has completed and even exceeded the replanting requirement set by the Department of Environment and Natural Resources (DENR).
As of September 30, 2017, NLR has planted 209,874 seedlings within the vicinity of its 81MW wind farm in Pagudpud, Ilocos Norte with a survival rate of 94%, going beyond the required 205,000 goal set by DENR. NLR's wind farm stretches across the 625-hectare forest area which the company develops and protects under the Forest Landuse Agreement (FLAg) with the environment department.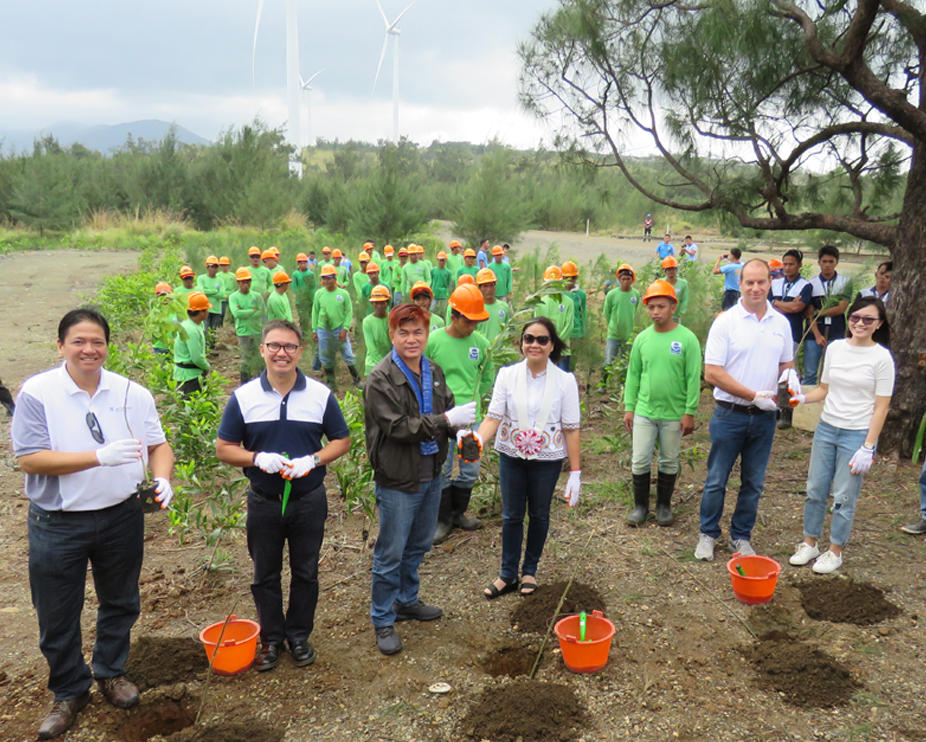 "We're happy to say we're able to keep true to our promise [of preserving the forests] and we hope that we can continue to be a partner of the DENR in our reforestation initiatives and biodiversity projects," said NLR President Miguel de Jesus.
DENR OIC-Assistant Regional Director for Management Services Leduina S. Co congratulated NLR for doing its part in developing and protecting the forest areas of Pagudpud and for providing employment to its people. Co said that development in the area is a manifestation that "the company is really sincere in its commitment to improve the community." In support of NLR's initiatives, the DENR official also said: "What we can commit is the technical assistance [to be provided] by our provincial and community environment and natural resources officers in the monitoring aspect."
As part of the next steps, AC Energy, with the support of the other shareholders of NLR, will take the lead to start an agro-forestry project in a four-hectare pilot area within the NLR wind farm. Professional agro-foresters will help equip an initial batch of 20-30 individuals with the necessary skills in growing fruit-bearing trees. This is in line with the local government's push to provide sustainable livelihood opportunities to the residents and attract more tourists to visit Pagudpud not only for its scenic spots but also for its fruit produce.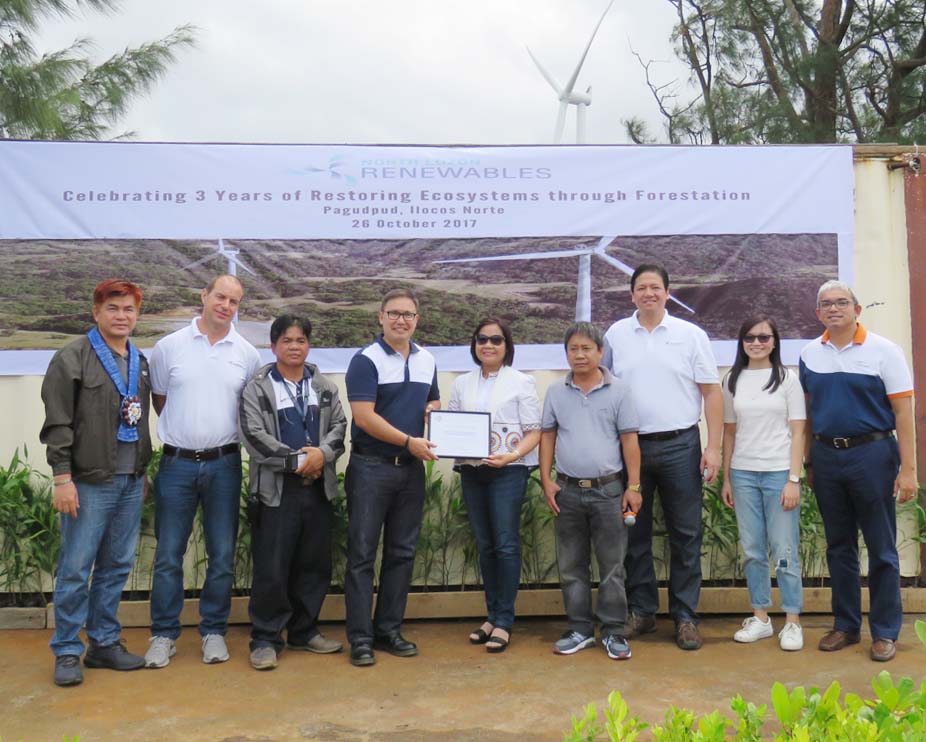 "We are committed to continue this reforestation program, but this time, we will make it more focused on the livelihood of the residents," said AC Energy President and CEO Eric Francia. "We will start small with our host communities but our dream is to grow this project to a larger scale and involve the whole town of Pagudpud," he added