Message from the

Chairman and
the President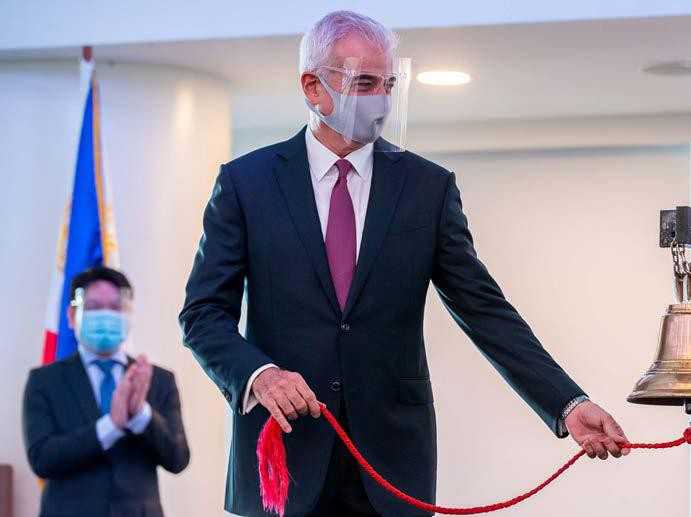 Dear fellow shareholders,
2021 marked a major milestone in the company's transformational journey. ACEN successfully integrated the international platform, expanding its geographic footprint to include Indonesia, Vietnam, India and Australia.
We are delighted to report that ACEN now has 3,800 MW of attributable capacity both in the Philippines and internationally. The company ended 2021 with approximately 3,000 MW of attributable capacity, and added an additional 800 MW in the first quarter of 2022.
87 percent of our capacity or 3,300 MW is from renewable sources such as solar, wind, and geothermal energy. The Philippines remains our core market, accounting for 40 percent of our capacity, with the other 60 percent coming from international markets.
The company also increased its project pipeline to 18,000 MW, putting it in a position to aggressively expand its renewable investments. We remain bullish with ACEN's renewables growth strategy, and believe that there will be sustained growth in renewable energy demand, as the world accelerates its transition to cleaner sources of power.
These efforts put us in a position to reach our 5,000 MW goal, one or two years ahead of the 2025 target. Given our strong growth momentum, the company is beginning to look ahead to 2030, and we will soon firm up our 2030 vision and strategy. We expect to commit to and communicate our 2030 vision later this year.
We also further strengthened our balance sheet. In addition to the infusion of international assets, we also successfully raised additional capital totaling ₱48 billion in 2021. In January 2021, the company completed its stock rights offering that raised ₱5.4 billion from the issuance of 2.27 billion primary shares. This was followed by the successful completion of a private placement worth ₱11.9 billion to GIC, Singapore's sovereign wealth fund. The company's follow-on-offering last May contributed another ₱10.3 billion. ACEN also successfully completed a $400 million Fixed-For-Life Green Bond offering that listed in the Singapore Exchange last September. The fresh capital will enable the company's aggressive growth plans.
Building on all of these, and as a sign of the market's strong support and confidence in the company, we are also delighted that ACEN was included in both the PSEi and the MSCI last November.
ACEN delivered strong operational and financial results in 2021. We registered a net income of ₱5.3 billion, representing a 22 percent growth versus the previous year. This was driven by the 21 percent growth in energy output which totaled 4,600 GWh. The recently integrated international business registered a strong 51 percent income growth. This offset the 20 percent decline in the Philippine operations due to the absence of nonrecurring gains.
The company faced significant headwinds towards the end of 2021 and beginning of 2022, with the high cost of power purchased from the Philippine electricity market, brought about by tightness in supply and elevated fossil fuel prices. This put downward pressure on margins. The impact of Typhoon Odette (Rai) in December also led to curtailment of output in our Visayas renewable plants.
Notwithstanding these short-term headwinds, the company expects to address these challenges with the construction of additional renewables capacity. We have over 500 MW of renewable projects being constructed in the Philippines, including the 160 MW Pagudpud Wind Farm and the 283 MW San Marcelino solar farm, both being the largest wind and solar farms in the country. Both plants are expected to be operational in 2023.
The company expects to construct more renewable projects in the near to medium term to address the tightening supply situation in the country. ACEN shall continue to build on its key strategies that include: (1) expanding geographic footprint, (2) investing in new technologies, and (3) leveraging strategic partnerships.
The company continues to expand around the region. We recently completed 360 MW of attributable wind capacity and signed a deal worth 410 MW of attributable solar capacity in Vietnam. The company is also currently constructing a 520 MWp solar farm in Australia, and a 420 MWp solar farm in India. We expect to continue our expansion in these markets, as well as add new ones over time.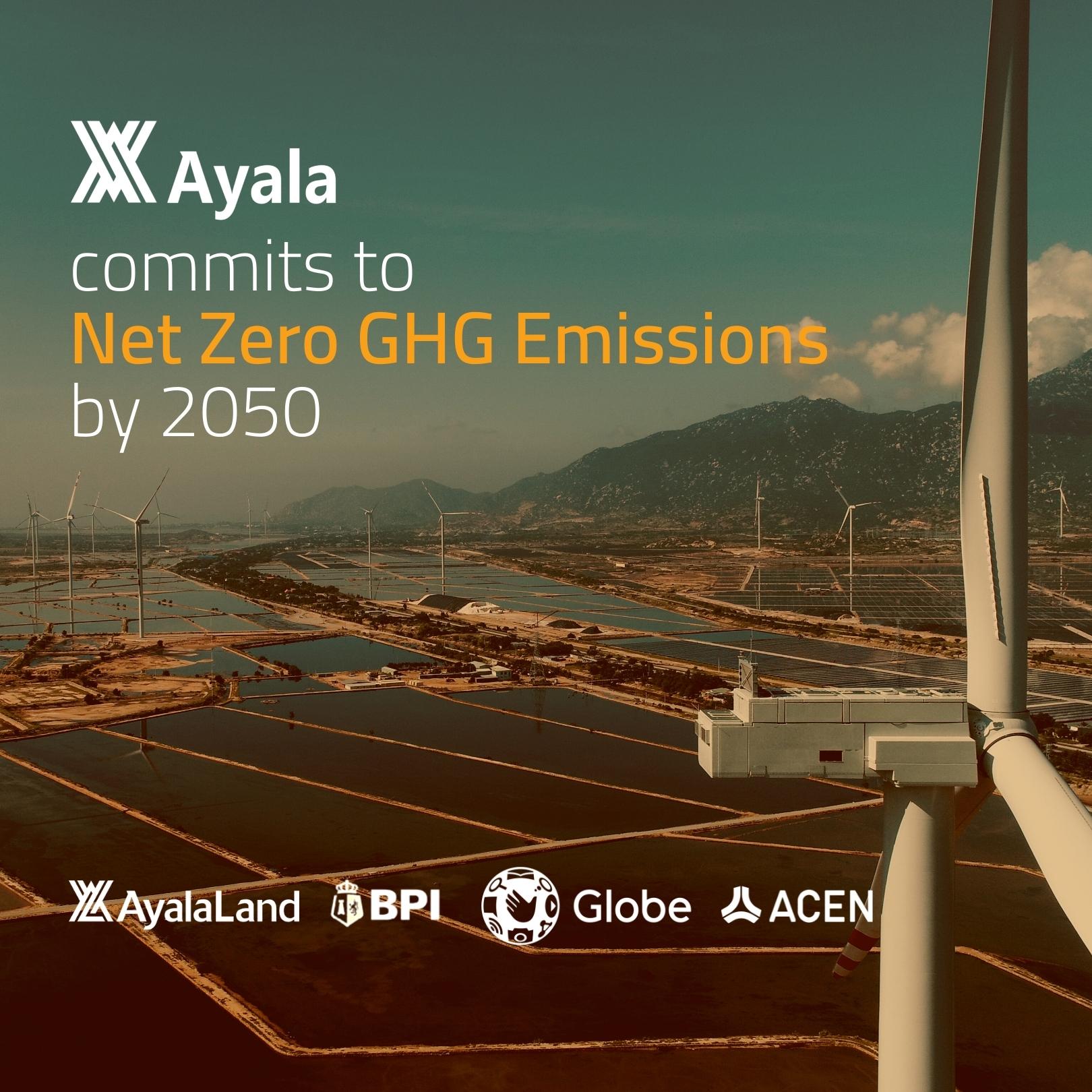 The company is also beginning to diversify into new technologies. In 2021, we started the operations of our first battery storage project, the 40 MW Alaminos energy storage project that complements the 120 MW solar plant. The company is also beginning to develop projects that involve new technologies such as floating solar and offshore wind. We believe that these technologies will become more competitive over time, and will provide alternative sites for geographies with land challenges.
As we aggressively roll out our renewable investments, the company shall continue to work with strategic partners to accelerate our growth. In 2021, we signed a partnership agreement with Nefin, a regional platform focused on distributed generation. We also recently signed cooperation agreements with ib vogt, a Germanbased global renewable developer and Super Energy, a regional renewable developer based in Thailand.
We have also decided to consolidate and integrate some of our partnerships into the broader ACEN platform. In December 2021, we signed agreements with our long-time partner, UPC, to consolidate their respective interests in Australia and Philippines into ACEN, while providing them direct ownership in our company. We also did a similar approach with our partners in Northwind.
These recent developments strengthen both ACEN's organic development and operating capabilities, as well as its partnership network across the region.
Sustainability remains at the core of ACEN.
The company is a significant component of the Ayala Group's commitment to achieve Net Zero Greenhouse Gas Emissions by 2050 or earlier, which we announced last November. This commitment aligns ACEN and our sister companies across the Ayala Group with the global campaign for climate action. This is our pledge to all generations to help secure the future from the threats brought by climate change and create a solid platform for equitable and sustainable growth.
As its commitment to this Group-wide initiative, ACEN will transition its generation portfolio to 100 percent renewables by 2025. ACEN is also working towards the early retirement of the SLTEC coal plant by 2040, 15 years earlier than its technical life. Towards this goal, we will adopt the Just Energy Transition principles on the transformation to cleaner energy, and develop programs for a successful transition of our employees and the communities that SLTEC serves.
The energy transition is expected to accelerate globally and in the Asia Pacific. ACEN's timely and successful transformation allows the company to play a leading role in the energy transition in the region.
On behalf of the Board of Directors, the management, and our entire team, we extend our most sincere appreciation to our shareholders and our many stakeholders for your continued trust and support.